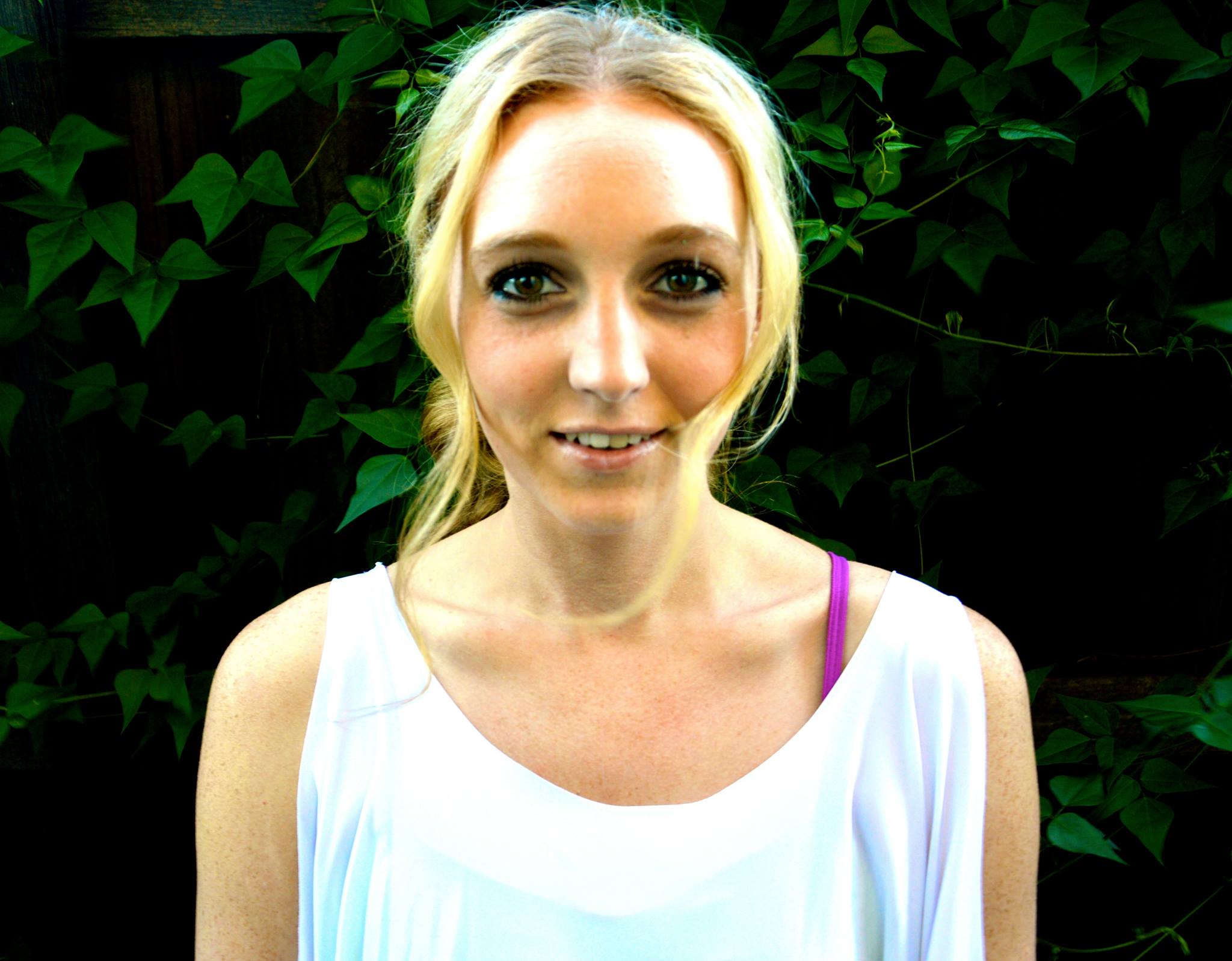 Alanna found that through the practice of yoga, mindfulness, and meditation, she was able to overcome anxiety and depression. Now she has a business teaching private and group yoga classes helping people develop the emotional strength to respond to stressful situations in a much more mindful and peaceful way. Read how she did it below…
Alanna Blundo // Karma Yoga Circle // Yoga & Mindfulness, Online Blogging // Australia // 20s
---
WHAT MOTIVATED & INSPIRED YOU TO START YOUR OWN BUSINESS?
Yoga saved my life. A while ago, I had a severe anxiety disorder and also depression. Trying to find the right recovery process was not exactly 'a walk in the park.' After almost a year of therapy and trialling medications, I fell into yoga, mindfulness and meditation. I started my business because I want other people in similar situations to know that they absolutely can overcome their own issues and significantly reduce stress by using the practices of yoga and mindfulness. So I became a yoga teacher. Yoga and meditation was suggested to me as a 'last resort' and personally I think that's something that needs to be changed. I'm grateful that my experiences have helped me find my true calling in life.
TELL US ABOUT YOUR BUSINESS…
I offer private and group yoga classes through my business, but I also have a strong emphasis on community.  I love spending time after my classes getting to know my students and encourage them to connect with me online. I run a free weekly newsletter called 'Keep Your Circle Positive.' I send out positive weekly resources including quotes, short inspirational videos, and a blog.
WHAT WERE THE FIRST FEW STEPS YOU TOOK TO GET YOUR BUSINESS UP AND RUNNING?
I got myself educated. Investing time into educating myself was the very first step that I took. I think this is absolutely necessary for anyone who wants to start a business. I enrolled myself in Marie Forleo's Bschool.
WHAT HAS BEEN THE MOST EFFECTIVE WAY OF RAISING AWARENESS OF YOUR BUSINESS AND GETTING NEW CUSTOMERS?
Launching a professional looking website that speaks directly to my ideal clients. Your website represents you and your business. So it's important to make sure that it is saying good things about you that are also relevant to your customers by the way it looks and the content you have on there.
WHAT HAVE BEEN YOUR BIGGEST CHALLENGES SO FAR WITH RUNNING YOUR BUSINESS?
Setting up my website with little to no funds meant I had to do it all myself. Now the next challenge I am working on is growing my subscribers list.
HOW DID YOU OVERCOME THESE CHALLENGES?
For my website, I had to really dig deep and practice commitment and patience. If you can afford to pay a professional to set up your website, I would highly recommend it, but if you can't, it's not a big deal because you can absolutely do it yourself. It's not about being tech savvy, it's just about taking the time to educate yourself. And remember to breathe…a lot! To grow my list, I'm submitting what I write to other blogs and I also practice being consistent with what I post on social media platforms.
WHAT DO YOU LOVE ABOUT RUNNING YOUR OWN BUSINESS?
It is like a form of self-expression for me and I feel blessed that I get to do this creatively in many ways. I get to write, teach and share what I've learned with people in person and online.
WHAT ADVICE WOULD YOU GIVE TO OTHER ENTREPRENEURS?
This is the advice that was given to me that absolutely changed everything. Start now. Start now and fix things as you go. You absolutely cannot expect your business to start off perfect. Let go of the idea that it has to be 'right' and let it be what it is. You have to let it grow and evolve naturally. The only way you will learn is by engaging. "Launch and learn." Thankyou Mastin Kipp (Founder of TheDailyLove.com)
HOW DO YOU KEEP MOTIVATED THROUGH DIFFICULT TIMES?
I commit to my own practice. I go to my own yoga classes about 4 or 5 times a week in order to keep my head clear and my emotions in check. Anyone running a business could afford to pick up a weekly yoga or meditation class. So that when difficult situations do arise, we are able to act as opposed to becoming paralysed by our emotions about the situation. I like to think of it as a preventative measure.
DO YOU HAVE A BUSINESS PHILOSOPHY?
I don't believe in 'networking'. I only believe in building genuine and real connections with people aka making lots of new friends!
When I face a big challenge I…
try to break it down.
My greatest fear is…
sharing my story.
The most courageous thing I've ever done is…
be open about my experiences.
If I could go back in time to when I was 20 I would tell myself…
everything's going to be alright.
I believe…
that you're given everything you need.
The biggest lesson I have ever learned is…
when you believe in yourself, anything is possible.
My favourite business tool or resource is…
Marie Forleo's Bschool!
My favourite quote is…
this is a hard one because I have so many. Currently it is "To do is just one thing, to be is another way of doing. Be at peace and do peace later."
– Thich Nhat Hanh.
---