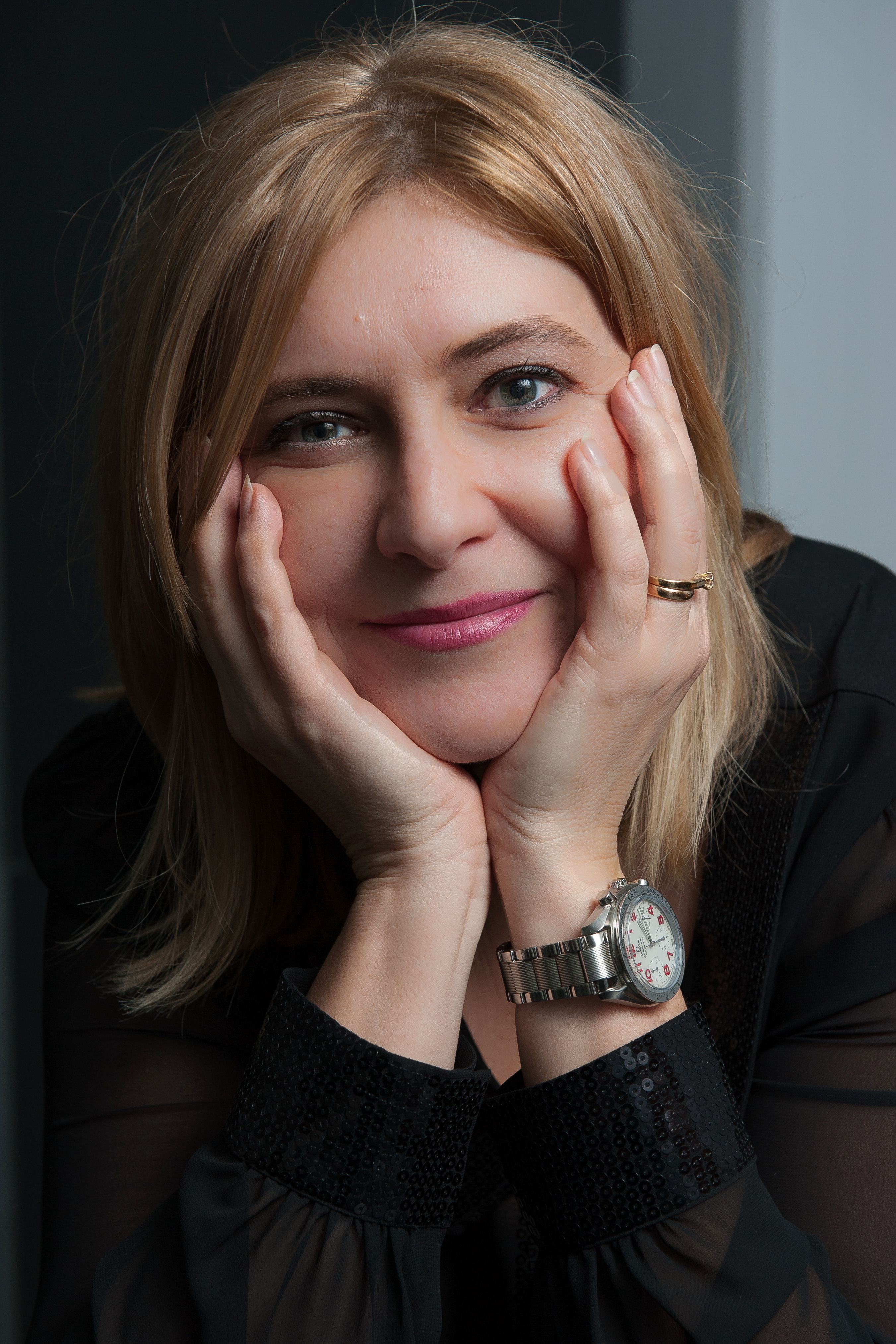 Natalie used the knowledge and skills she had gained throughout years of transitioning between multiple careers and living in multiple countries to help other people make similar transitions with as much ease and grace as possible. Read how she did it below…
Natalie Ekberg // UK // LB Coaching // Career Coaching // 40s
---
WHAT MOTIVATED & INSPIRED YOU TO START YOUR BUSINESS?
Being fortunate enough to have lived in 5 different countries (Czech Republic-Prague, United Arab Emirates-Dubai, The Philippines-Manila, Russia-Moscow, Portugal-Lisbon, and the UK-Surrey) and going through 5 different career transitions over the past 15 years, has been the driving force behind me becoming an entrepreneur and setting up my own business as a career transition coach. It was a phone call that changed my life while volunteering on the Crisis Line in the Philippines. I found myself attending to a deafening cry for help from a man about to commit suicide. I did my best to keep him calm over the phone while a colleague dealt with the logistics of trying to get an ambulance to the distressed man. The hardest thing for me to do was to remain completely detached from the situation, praying I would be able to stop him from committing suicide before help arrived. This was a turning point for me. I had decided that I could not return to the policies and procedures of corporate life. I felt that I needed to work in a role which would allow me to help people in a more "hands on" way.
Prior to my epiphany moment, I had worked in the corporate world as a HR Director for a multinational company, in my home city of Prague. Then, having met my husband and deciding to follow him on his international career, I made my first career transition and moved to Dubai, also holding another HR function. This gave me the tools to understand what organisations want and how to impress them if you want to get your ideal job.
TELL US ABOUT YOUR BUSINESS…
I set up LB Coaching in 2005 taking a spiritual law of attraction-orientated approach to my work with clients as a career transition coach. Having made several jumps myself, I decided that I wanted to teach others how to gracefully seek their own career transition and seamlessly move from one career to the next, whether it is from corporate to creative, redundancy to start up, and everything in between. I work with business professionals who want to make a career transition. In some cases, this entails opening their own business, but there are some clients who want to continue being an employee but in a different industry. I have worked with clients from multinational companies to sole traders providing and creating a personalised coaching package for each of them as well as providing various other tools to support their transition.
WHAT WERE THE FIRST FEW STEPS YOU TOOK TO GET YOUR BUSINESS UP AND RUNNING?
I started my business in Russia. In the beginning, I was targeting individuals/foreigners interested in life coaching. I held a monthly coffee morning where I was talking about various aspects of coaching, such as: goal setting, values, beliefs, etc. I secured some speaking engagements too. Later, when I decided to branch into the corporate world, I obtained a brochure from the American Chamber of Commerce. In it, I found the contact details for all the international companies present in Moscow at that time. I wrote to them and included my marketing materials. I also invited the wives of the influential businessmen for lunch and asked them for their help and introduction.
WHAT HAS BEEN THE MOST EFFECTIVE WAY OF RAISING AWARENESS OF YOUR BUSINESS AND GETTING NEW CUSTOMERS?
Regular workshops and further recommendations have worked for me. In terms of  social media, blogging seems to be getting me the most attention. Another way I raise awareness of my brand is through working with PR specialists who help communicate my message to increase the awareness of my business, through press coverage, social media, networking events and so forth. I also make use of various marketing materials and carefully targeted mail outs.
WHAT HAVE BEEN YOUR BIGGEST CHALLENGES SO FAR WITH RUNNING YOUR BUSINESS?
My challenge has always been to manage the continuity and to maintain the substance of my business over the years of changing countries and, consequently, business environments. It is extremely difficult to build a network and a name for yourself in a particular country, only to leave that country after a couple of years and start going through exactly the same process in a different country.
HOW DID YOU OVERCOME THESE CHALLENGES?
I reinvented myself and my business many times to suit the needs I had at any given moment. I believe that each business owner should view her business as something fluid and ever changing. Being able to adjust to the changing circumstances is one of the crucial competencies of any entrepreneur. I changed my target market when I saw potential elsewhere (switching from individuals to corporations in Russia), changed the business model from traditional face-to-face to functioning primarily online (when in Portugal, before I learnt the language) and branching into electronic educational products when there was high demand for them.
WHAT DO YOU LOVE ABOUT RUNNING YOUR OWN BUSINESS?
I love the freedom of making my own decisions. I love the responsibility that comes with it. I love the variety of skills one has to learn and apply every day. I love the challenge of inventing new ways to engage the customer. I love my clients and my work with them; they are all different and I learn so much from them. When they take a leap and change their lives for the better, it is a joy to watch.
WHAT ADVICE WOULD YOU GIVE TO OTHER ENTREPRENEURS?
I would say having the patience and understanding that success doesn't happen overnight is crucial. Also, women tend to be worried about how their venture would affect the family budget and they are not prepared to invest in professional help. I think that having some sort of support, whether in the form of a business mentor or a coach or even just taking an online training course is very useful. By following the advice of people who have already built a successful business the "newbies" can spare themselves a lot of mistakes they would probably make and they would save a lot of time they would spend on "trial and error" and a lot of money, too!
For those who are perhaps a bit older and overwhelmed by the phenomenon of social media, I would say: it is not going to disappear, so you either have to learn how to use it or delegate that part of your business to someone else – but please don't pretend social media does not exist just because it is alien to you!
HOW DO YOU KEEP MOTIVATED THROUGH DIFFICULT TIMES?
I have to be super-organised in splitting my time between the needs of my business and the needs of my family. In order to be able to function effectively and not feel drained, I have a few habits that I stick to: exercise every day for 30 minutes, switch off my computer (and all the work related devices) for 1 day during the weekend, keep Fridays more relaxed and schedule some treats like a spa visit, shopping or finding a new café in London. My passion is movies and theatre and I make sure to see a new show at least once a month. In order to make sure that all these activities happen, I book and schedule them a long time in advance. That way they are in my calendar and I treat them with the same respect and importance as I would treat any business appointment.
DO YOU HAVE A BUSINESS PHILOSOPHY?
My business philosophy is very simple: deliver exceptional product supported by exceptional customer service and your customers will come back. Also, keep learning and evolving; the world is not interested in you sitting comfortably in your comfort zone and doing the same stuff over and over again.
When I face a big challenge I…
remind myself what it is I am trying to achieve and connect mentally to the end result and how it will make me feel, once achieved.
My greatest fear is…
that due to the high popularity of the social media, we don't make enough effort to meet each other and have a good heart-to-heart conversation. Also, due to the "instant rewards" system so prevalent in the society now, I fear that less and less people are prepared to work for their goals really hard!
The most courageous thing I've ever done is…
was when I left my high-power job in HR, my family and my friends and decided to follow my then-boyfriend to an unknown country and culture without having a job or even the marriage proposal yet!
If I could go back in time to when I was 20 I would tell myself…
to be more self-confident and understand that even the setbacks happen to us for a reason.
I believe…
we can all create exactly what we want in our future, as long as we apply the "GOYA" principle: Get Off Your A… and do it!
The biggest lesson I have ever learned is…
that nothing is ever lost. I often look back and play the game of "connecting the dots". When I see the track of how I got to where I am now, I can see how some of my efforts seemed lost and unimportant at the time, only to play a huge role unexpectedly 10 years later!
My favourite business tool or resource is…
goal setting. It might be obvious and perhaps a bit old fashioned, but it works!
My favourite quote is…
"It is not more difficult to create a castle than a button. Most of you have more buttons than castles, however, because they are easier to expect."
–        Abraham-Hicks
---